If you've ever delved into the world of card games, you may be familiar with classics like Yu-Gi-Oh or HearthStone. These online digital collectible card games have enjoyed massive success, and now there's another game you don't want to miss: Splinterlands.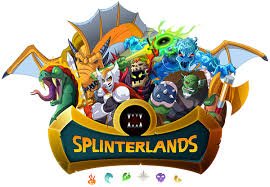 Splinterlands is not just any card game; it's a game-changer because you can actually make money by playing it. It might sound too good to be true, but we assure you, it's real!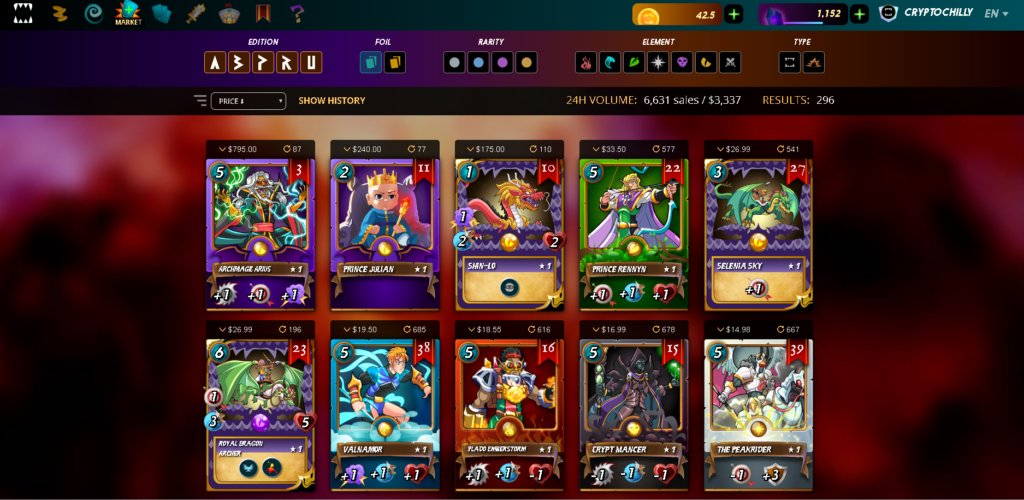 Marketplace in Splinterlands 10-05-2020
Getting Started Guide: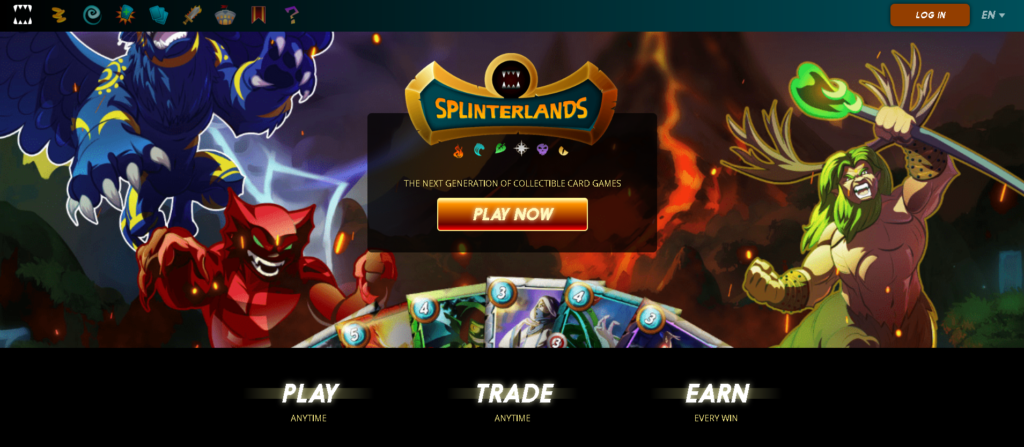 Visit the Splinterlands website to get started.
Click "Play Now," and a new popup will appear.
Select "Create Account" and choose a username (choose wisely; it's permanent).
Verify the availability of your chosen username.
Provide a valid email address and create a password. You'll need this email for account access and verification.
Click "Create Account" and, voilà, you're in the game – for free, at least.
Now, the real fun begins. You'll have some "playable" cards, but you won't earn rewards or acquire real cards.
If you want to elevate your gaming experience, consider a Starter Pack.
Starter packs can be acquired through four methods:
Code: Use a promotional code to get a free starter pack during special events.
Paypal: Traditional payment method.
Crypto: Pay with popular cryptocurrencies.
Redeem Tron Token: Rarely available but worth looking out for.
If you decide to invest $10 in a Starter Pack, you're on your way to becoming a smart crypto gamer and investor. Remember, to make money, you sometimes need to invest it.
After purchasing the starter pack, you'll notice significant changes:
Daily quests become available.
You can participate in ranked matches.
Gain full access to your Steem/HIVE Account.
Steem Account Access:
To access your Steem account, consider the Steem Keychain browser extension. It's convenient for major browser users (Chrome, Firefox).
Add the extension to your browser from the app store.
On the game website, click your username to open the Settings menu.
Choose "Request Account Keys" and follow the prompts.
You'll receive an automated email with a link to access your account keys.
Save these keys, especially the Master Password.
Import your Steem keys into the Keychain browser extension.
Now you're all set and can immerse yourself in the world of Splinterlands without any hassles. The game offers a wide range of cards, from $0.01 to $1000 or more, with numerous abilities and strategies to explore. To kickstart your journey, check out Part 2 of our tutorial, "Splinterlands – Tutorial for Beginners Part 2."
Useful Links:
Now, jump into the captivating world of Splinterlands, where fun and profits collide!